Integrate with CCaaS Solutions Across Any Cloud
Eccentex HyperAutomation Cloud exposes standard Open APIs to integrate with CCaaS vendors regardless of which cloud platform they are hosted on. If the CCaaS vendor enables embedded iFrames, the Eccentex solution components can be displayed inside their omnichannel desktop to provide a frictionless agent experience.

Learn more about our new offer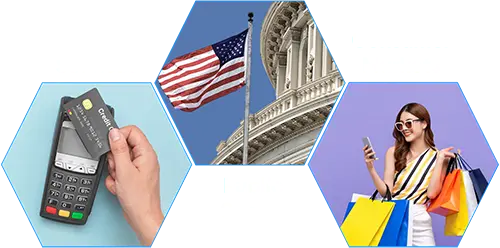 Federate Multiple AI Services Across Any Cloud
Through Eccentex AI Services, you can leverage the combined power of multiple AI capabilities in an orchestrated way. Create business automation solutions, automate email replies, translate between 150+ languages, filter out PII data, enable real-time sentiment analysis, and more with the help of federated AI services.

Want to explore Eccentex AI Services?
Easily Integrate With Any Standard Directory Services
Simplify the management of case participants that are already administered through corporate directory services. With a simple integration to a corporate standard directory you can define case participants and manage their access rules on a case and task level. 
Orchestrate Knowledge Across Your Enterprise
Large organizations typically have multiple knowledge sources, possibly in different formats. With Eccentex Smart Knowledge Base connectors, you can consolidate and manage all knowledge sources in a consistent manner. 
Contact Our Sales to Learn More
Our sales team is ready to demonstrate the power of Eccentex HyperAutomation Cloud based on your preferred use-cases